EV roaming

is a pillar of transport electrification

Using a single account to charge an EV anywhere is a key factor in accelerating the electrification of transport.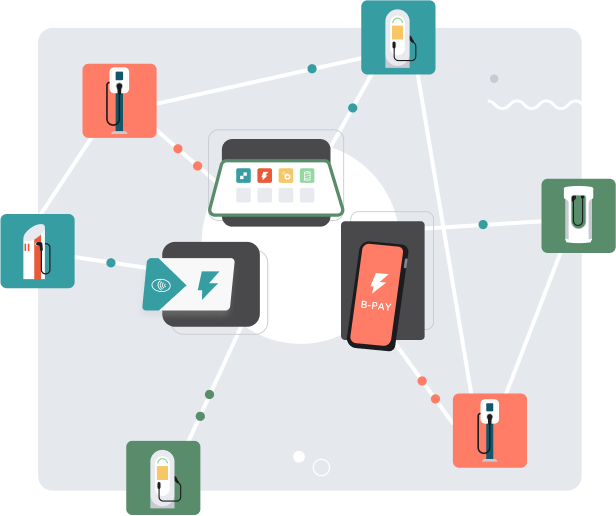 What is
EV Roaming

?
EV roaming means that EV drivers can access a wide range of public charging stations using their preferred method of payment.


With the multiplication of charging networks, there is also a multiplication of accounts and digital wallets. This can be frustrating for EV drivers and is certainly not desirable in a context where there are still barriers to the adoption of electric vehicles.
EV roaming exists precisely to simplify the charging experience by making it flexible and seamless for EV drivers, and to accelerate the electrification of transport for both the public and commercial fleet managers.
The State of EV Roaming

26

Networks in Canada*

* The statistics provided refer to existing connections with other charging networks or charging applications.
** Networks with over 100 stations. The network can be considered as a brand whose management and maintenance are offered by another entity.
Agora's vision is to offer the best charging and payment experience for EV drivers and commercial fleet managers.
We Believe EV Roaming Should be


Simple
Use your preferred mobility service provider to charge your EV through a wide range of networks.


Flexible
Choose your favourite payment method based on what your mobility service provider offers.


Seamless
Worry-free charging on the road in Canada and the U.S for a seamless EV journey.
Stay Plugged into
EV Roaming
Subscribe to receive the latest news about the industry.